Specially Designed containers for convenient loading and unloading of irregularly shaped products.
Open Top
Used for moving bulky and oversized cargo, open top containers feature a heavy tarp cover supported by removable bows.
Flat Rack
With a wood deck and steel end panels, flat racks are heavily reinforced to support building products, machinery, and other heavy-duty cargo.
Double Doors/Open Side
Used for more efficient loading or unloading of certain goods that is often in irregular sizes.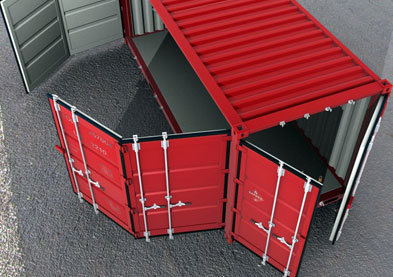 Rolltrailer
Used in terminals and on roll on-roll off vessels, rolltrailers are flatbed trailers designed for the biggest and heaviest industrial applications.